What does it take to get a 
PIPELINE BUILT IN WYOMING
ANSWER: KNOWLEDGE AND EXPERIENCE
Drake Hill has successfully helped clients build pipelines in Wyoming, including intrastate and interstate pipelines. The approach is simple: get a pipeline built as quickly and cost-effectively as possible. Experience is what leads to companies avoiding costly mistakes and needless delays.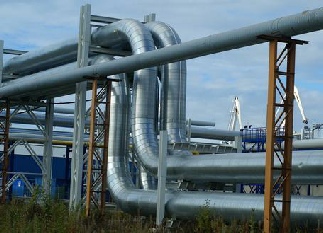 1 Knowledge and experience in navigating the legal requirements;
2 Experience with the regulatory environment and landowners
3 Experience in negotiating pipeline easements.
Each of these elements is required for a successful project. The Hill Law Firm has developed a highly effective protocol for pipeline construction projects that manage each of these elements.
Drake Hill has been an oil and gas lawyer for nearly 30 years. He served as an adjunct professor at the College of Law at the University of Wyoming. He has taught on surface rights and condemnation law at the Rocky Mountain Mineral Law Foundation – the leading oil and gas organization in the United States. Keenly aware of the approaches that work and do not work, Mr. Hill has helped clients avoid condemnation and regulatory entanglements that are costly and that would otherwise lead to delays in getting projects built. Mr. Hill has recently assisted in getting an interstate crude line built without the necessity of condemnation as well as intrastate pipelines having the same success.
Should condemnation be required, Mr. Hill is a leading Wyoming practitioner in this area. Mr. Hill serves as a frequent advisor to legislators in Wyoming on condemnation statutes, constitutional rights, oil and gas law, and split-estate issues. Under the Wyoming Constitution, pipeline companies hold the rights of condemnation, though the condemnation statutes have been modified in recent years to require pipelines to comply with certain procedures to show good faith negotiations before a condemnation action can be filed. Condemnation rights must be preserved during good faith negotiations and Mr. Hill frequently advises clients on how to preserve these rights while not losing time in that process.
Experience in the Regulatory Environment and with Landowners
Landowner lawyers are tasked with protecting their clients' interests. At the same time, local governments have become interested in having influence over pipeline projects and protecting landowners. Given these realities, one must rely on those who have experienced approaches taken by landowners, landowners lawyers, and local regulators. It is invaluable to know what to expect. Those working in this area must know the players and the relationships within communities that may have an influence on pipeline projects.
Landowners and landowner's lawyers have become increasingly creative in devising new negotiating approaches, including the use of collective bargaining. Mr. Hill has experience in confronting each of these negotiating positions. The Hill Law Firm has been very successful in achieving fairness for pipelines and landowners on the broad array of issues, treating landowners with the utmost respect while timely completing projects. One must keep in mind that pipelines are essential for achieving energy security in America.